High-quality pre-owned name-brand watches

You always receive an inspected watch in immaculate condition, including our unique two-year guarantee of functionality.
That's something no other dealer offers! Our watches are generally purchased second- or third-hand, and examined by our master watchmaker for originality and identity.

We guarantee that the condition and properties of the watch conform precisely to our description! All necessary repairs, cleaning and restoration are performed as a matter of course.
The photos of the watches on offer are not catalogue photos: they show each watch just as it exists in our shop in Cologne.
Special offer of the month
Montblanc Hommage à Max Reinhardt 2010 Limited Edition
Hommage à Max Reinhardt 2010 Limited Edition
17.000,00 EUR
Reference: 105731
Papers: original Montblanc Certificat from 2009
Box: original Montblanc Box
Item number: MB020
Limitation: 09/20
Feather: 18K. White gold
Cap: paint
Body: paint
Fittings & Surfaces: 18K. White gold
diamonds:
Carat: 0.046 ct.
Cut: brilliant
Color: G
Clarity: VVS
Other offers
Montblanc Montblanc

33.000,00 EUR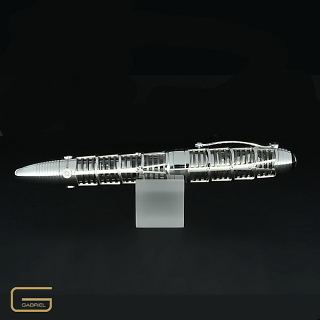 Reference: 104698
Papers: original Montblanc Certificat
Box: original Montblanc Box
Condition: unused
Item number: MB017
Limitation: 025/101
Feather: 18K. White gold
Cap: 18K. White gold
Body: 18K. White gold
diamonds:
-Carat: 0.34
-Cut: Brilliant
-Color: G
-Clarity: VVS
---